30

Workouts
Under
30

Minutes
Fast & Effective Workouts All under 30 minutes!
6 categories of workouts including:
body weight only
dumbbells
metabolic conditioning
cardio machines
various equipment
core and mobility!
Workouts can be adjusted to various levels. 
Workouts are delivered via PDF e-book but you will also receive access to a private You Tube channel with short video demonstrations of every exercise!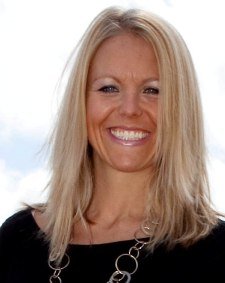 Sara Lynn Baker
Owner | Fitness Coach
I have worked in Corporate Fitness for the past 10 years helping keep corporate employees healthy and happy.  It was not until I had my son 4 1/2 years ago that I really became passionate about teaching moms and moms-to-be that they can still live a healthy life without totally exhausting themselves. I am a Certified Strength and Conditioning Specialist, Pre- and Post-Natal Fitness Specialist and Fitness Nutrition Specialist.   I have my Bachelors of Science in Exercise Science and a Masters Degree in Sport Studies. I have worked in the fitness industry for the last 17 years in various capacities from coaching swimming, teaching group fitness classes, personal training and nutrition coaching. I have competed in numerous running races and triathlons, long-distance bike rides and even one figure competition.  I am the mom of 2 amazing children, a 4-year-old son and a 2-year old daughter.
Once I became a mom, I realized that my time was even more of the essence.
It wasn't until after I returned to work and working out after having my son that I really realized how short workouts were not only more beneficial to my body, they were also going to be a necessity now that I had a little one to take care for. I have worked with numerous moms over the years and the number one struggle they share with me is that they feel that they do not have time to workout, regardless if they work outside of the home or not. If they are working, then they have to find time either before or after work to exercise or maybe during their lunch hour. If they are staying at home with their kids, then their workouts have to fit a schedule of naps and activities. Many often feel if they cannot work out for at least an hour then what is the point?
I've known Sara through two very different phases of life – pre-wedding and post-natal – and she is a truly amazing trainer.  She is the perfect combination of tough, motivating and warm.  Sara works with me mentally, emotionally and physically.  Because of her efforts, I have a better appreciation of just how strong I really am.
Stefanie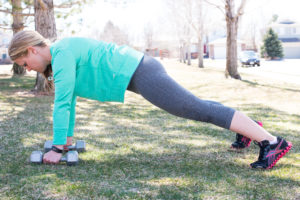 have been training with Sara for over 10 years now.  I have never met a trainer who puts so much time, attention, focus and creativity into her workouts.  She is EXTREMELY passionate about health and fitness and she does an incredible amount of research to stay on top of the latest information.  Her workouts are functional and fun. She explains why you don't need to spend hours a day working out to be in your best shape.  Her workouts are practical for people with busy, hectic lives!
Kristin
What if I do not have access to a gym?
You do not need a gym membership. With the exception of the few cardio workouts, almost all of the workouts are done with 1-2 pieces of equipment but many of them require no equipment at all. Substitutions can also be made for certain pieces of equipment.
What if I am not able to complete some of the higher-intensity exercises?
I do not advocate working out through pain. If an exercise hurts or does not feel right, please do not do it. Only you know your body best. There are plenty of modifications that can be made so please feel free to modify as you see fit. I also give a list of some simple modifications in the beginning of the e-book.
What if I am pregnant or just recently had a baby?
Please check with your doctor if you are currently pregnant or wanting to return to exercise after having a baby. Most of the workouts can be modified for any stage of pregnancy and post-pregnancy. Please email me for specific recommendations.
What if I still do not understand some of the workouts or movements even after watching the videos?
With the purchase of the e-book, you receive email access to me.  Please email her at
healthybabyfitmom@gmail.com
for any specific questions.
 DISCLAIMER:Please check with your doctor before starting any exercise program. You understand and agree that physical exercise is an inherently hazardous and dangerous activity that can result in harm, loss, damage, personal injuries or death.  You understand that your involvement in the Activities is entirely voluntary.  S3 Fitness, LLC, Healthy Baby Fit Mom and Sara Baker assume no risk for your voluntary participation in this program.   Please visit http://saralynnbaker.com/e-book-disclaimer/ to read the full e-book disclaimer.