I am very excited and honored to have my sister and a professional chef as my guest blogger today.   My sister has influenced, encouraged and taught me more about cooking more than anyone else.   We both hope to encourage people to cook more as we know the impact it can have on someone's health and overall wellbeing.    Yet, we realize that not everyone loves to cook but want to emphasize that even simple cooking is important.
Last weekend we joined neighbors for a barbecue, and the conversation turned to meal delivery services like Blue Apron, Green Chef and Purple Carrot. (Why do they all have colors in their names?) A friend, who works full-time and has two boys under five, turned to me and asked – apprehensively, I felt – what I thought of these services. Perhaps she thought that as a professional teaching chef, who emphasizes cooking at home, my opinion might be somewhat judgmental, as though these services were somehow "cheating." On the contrary, however, I endorse these, and many other similar options, wholeheartedly. 
For the past seven years, I've taught public and private cooking classes to hundreds of people. My focus has always been the same: to encourage people of any age and any background to get back in their kitchens and cook. I don't teach fussy, "cheffy" recipes requiring dozens of hard-to-find ingredients or absurdly long preparation and cooking times. Instead, I concentrate on simple, fresh, healthy recipes that can be made successfully by anyone; the majority of the recipes I teach are exceedingly flexible, based around whole grains, fresh vegetables and layers of flavor, but also forgiving of ingredient substitutions and dietary guidelines.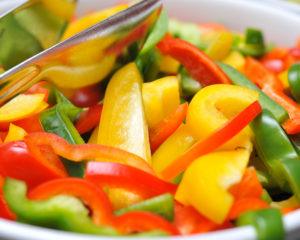 The reality of my position, however, is that I can only reach a limited number of people, because I conduct in-person classes and lectures. These meal delivery services, on the other hand, have the opportunity to connect with hundreds of thousands of people through their well-financed marketing departments, slick online how-to videos and collectible recipe cards. Instead of competing with me, I think these services bring even more people into the cooking fold, and if any company gets more people to cook at home then I salute them. And I want moms (and other busy people) everywhere to know this: YOUR FOOD IS GREAT. Please, keep cooking.
I know it's easy for a professional chef who regularly teaches classes on homemade bread and kombucha and how to make your own yogurt and using up your homegrown organic garden herbs to sound a little sanctimonious and judgmental. I know that I make these things look easy because that's my job. And that's exactly why I want you to stop just for a moment and take some credit for the things in your kitchen that you're doing right. Are you planning at least a few meals every week? Making a batch of homemade muffins or granola? Subscribing to a local CSA? Brewing coffee at home rather than hitting the drive-thru? Focusing on using up your leftovers and cooking from your pantry instead of buying more food? Including your kids in grocery shopping, meal planning and food preparation? Maybe not every single meal in your kitchen is 100% from scratch, but please know this: whatever you're doing, keep it up. Really, you're doing great.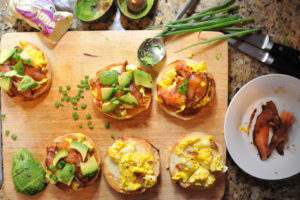 Seriously, we're judged for so many things every single day, and I believe that is even more true for moms who might sometimes feel as though they can't get anything right. It is heartbreaking to cook a meal and then receive family feedback that's less than enthusiastic. But please, take it from me: if the majority of meals you feed your family come from whole, unprocessed foods that you've cooked (hopefully as a team), and if you make an effort to have as many sit-down meals together each week as you possibly can, then you are ahead of the game.
And if you subscribe to meal delivery services like Blue Apron, then you probably already know that you're paying more than you need to for those ingredients and recipes. But if – as my friend pointed out – those conveniently packaged ingredient boxes encourage you to cook something you never would have tried before, or entice your kids to sample a new ingredient just because it arrived in a surprise box like a Christmas present that they got to unwrap, then you're doing well. Cooking fresh, wholesome food at home isn't an all-or-nothing game, and some days will definitively be better than others. You do your very best, you involve your family and hopefully don't treat it like too much of a chore, and you sit down together to enjoy the results. And that, friends, is what cooking at home is all about.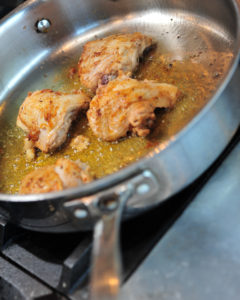 To quote Merrill Stubbs and Amanda Hesser of Food52:
"Because, if you cook:
Your family will eat dinner together.
You will naturally have a more sustainable household.
You'll set a lifelong example for your children.
You'll understand what goes into food and will eat more healthily.
You'll make your home an important place in your life.
You'll make others happy.
People will remember you."
So get in your kitchen. And remember, you're doing great.
Chef Elizabeth Buckingham is a Colorado native and has recently returned from a five-month round-the-world sabbatical. She earned her culinary degree from Le Cordon Bleu Paris and has cooked aboard dive boats and private yachts worldwide. Elizabeth now teaches public and private cooking classes in the Denver area and is a certified Master Gardener; she runs a small urban homestead complete with bees, chickens and a large vegetable garden. She is an avid canner and preserver, a passionate advocate of local food, and she thinks everyone should know how to cook at least a little bit. Learn more about her adventures at www.findingquietfarm.com.
All photos by Nick Nick Photography.