It is hard to believe that summer is wrapping up and fall is just around the corner. Depending on where you live, many kids are already back in school or will be starting school soon. With the start of school and often fall sports and activities, many are facing a routine change. Some might have more time with their kids back in school, while others are busier with the additional activities. If you do not have kids or school-age kids, fall still might represent a change in routine with many heading back into the office or less travel as summer vacations wind down.
Take a close look at your current exercise, nutrition and sleep habits. Are these systems working for you or is an overhaul in order?
Exercise
As days are slowly becoming shorter and possibly cooler, exercise routines might need a revamp. It might not be possible to get in an early morning run as it is darker later. Yet, with temperatures cooling down, outside workouts might be more available to many in the afternoons when this time might have been normally avoided due to hot temperatures. A few questions to ask yourself include, have you been doing the exact same routine all summer? Have you been exercising inconsistently due to summer vacations and other activities? Have you only been running/riding outside; though a great form of exercise, have you avoided strength training? As we begin this new season and often more consistent schedule can you try or add a new group exercise class to your routine? Can you commit to exercising 2-3 days a week on a consistent basis? Take a moment and think about your goals or set some new goals as the season begins.
Nutrition
Fall is considered harvest time for much of the United States and numerous fruits and vegetables are at their peak and fresh produce is in abundance this time of year. Early fall is a great time to enjoy fresh tomatoes, cucumbers, peppers and more. Squash, apples and other heartier produce will start to be available at this time as well. With school back in session, many are looking for quick, healthy and relatively easy dinners for school and sport nights. Take the time to plan some meals around all the amazing produce available. Fall signals new flavors and as the cooler weather starts to set in, hearty soups and stews are not only easy but a perfect way to consume lots of vegetables and therefore nutrients. Slow cookers and easy to assemble dinners will help busy nights be less stressful.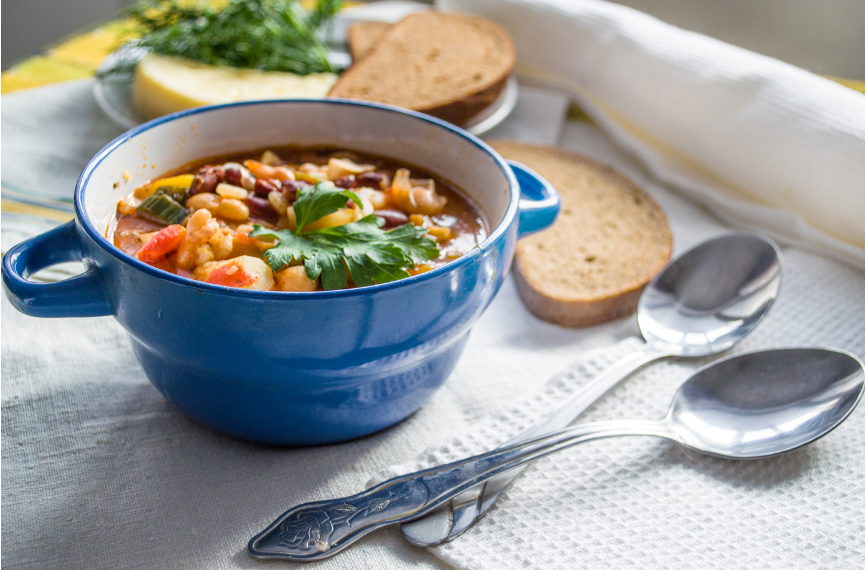 Sleep
A third and most often overlooked crucial aspect of wellness is sleep. Fall is a great time to look at your sleep habits and routines. Slowly we are moving away from often staying up late with the sun in the summer; time to get back on a consistent sleep schedule. A solid sleep schedule is especially important for kids to thrive in school. With it cooling down, fall can bring ideal sleeping temperatures. Windows might be open at night to keep rooms nice and cool. Our bodies should naturally change with the season so you might find yourself craving a bit more sleep with the sunrise later, and sunset earlier. Listen to your body and try to follow that feedback. Sleep is when our body and brain are resting and recovering. Do not underestimate the importance of sleep; make it a priority for everyone in your family to help everyone perform at their best.
As the seasons change, take a step back, evaluate your current wellness habits and routines. Fall is a great time to set some new goals and get back on track with healthy habits.
Originally published on www.elevationcorporatehealth.com-September 2021